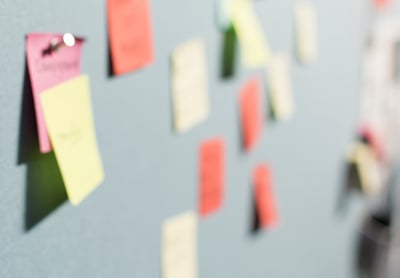 User stories are created using the data collected during the creation of user personas. User stories are essentially actions or behaviours a user would like to carry out, and a description behind why they would like to carry them out. They should be structured in the following way.

[user persona] wants to [action] so that [outcome].
For example;
'Janet wants to inform her users of company updates so that customers are kept up to date'

Many user stories will be created for each user personas. Some of these will overlap, for example something like; 'Mike wants to know what is happening with his favourite company', is very similar to the above, because both user needs relate to news. 'News' would then be defined as a theme that could be important to your product.

As you group your user stories you should start to see which themes are more important, and which themes would benefit the most users. This list of themes is how we begin to create a backlog and prioritise it.

The backlog is effectively a list of themes in order of importance - it is vital to drill down into these stories, defining what would go into the themes and how they would behave in order to satisfy what the user is asking for.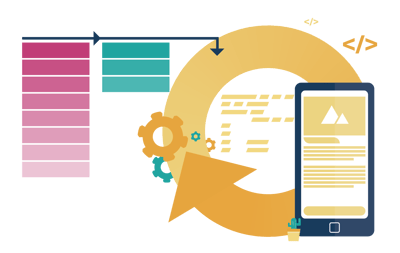 The backlog is maintained throughout the project, allowing for the most valuable theme to be built and reducing wasted development time. Once the priority of themes is agreed between all stakeholders the development team will take from the top of the priority list and focus on developing areas of the software to deliver that theme. This provides genuine benefit to your users.
Using this method promotes continuous growth in value for the product and ensures that at the end of each sprint, the product release contains several valuable new features.


If you would like to find out more about how we build digital health tools, then check out our free guide.